The prevention of domestic violence depends on a good understanding of the factors that may play a role in its perpetration. To this end, we are implementing various strategies to prevent domestic violence. Our intervention covers community, school and professional settings.
Our initiatives to prevent domestic violence help raise general awareness of the various forms of violence, including verbal, psychological, sexual, economic, physical or social violence. In addition, our awareness activities influence individual factors of violence such as knowledge, attitudes and relationship skills.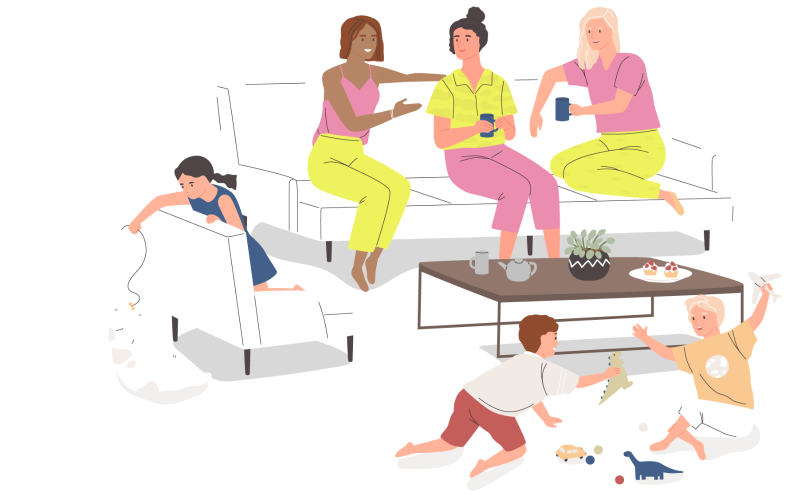 Our workshops and trainings are characterized by their interactive approach with the participants. Thus, activities can take various forms: group discussions, role plays, informal theater presentations. We set up different forms of activities in order to meet as much as possible the needs of organizations and companies that want to develop their knowledge in the face of this issue.
We organize different types of programs to fight and prevent domestic violence in all its forms, namely: awareness workshops and training sessions. On the one hand, the awareness workshops are aimed at schools and last approximately 1h15 minutes. On the other hand, these workshops can be aimed at a particular group or at all students with the same grade level. During these activities, we tackle very different topics such as: respect in romantic relationships, jealousy, forms of violence, the cycle of violence, the exploration of emotions and the notion of consent.
In addition, we adapt to the needs of the students by addressing themes based on the questions asked by them during our activities. These educational workshops raise awareness among young people about the different aspects of domestic violence. In addition, we make sure to promote healthy relationships from an early age.
On the other hand, we offer various training courses on domestic violence to community organizations and private companies that express their need for our programs. It is therefore necessary to explain the various elements related to this problem in order to make people aware, to equip victims or their relatives on the actions to be taken, the resources available when faced with this situation.

To learn more about our awareness and prevention workshops, our team is available to answer your questions.